«Complete tournament list » Tournament forms
QUALIFIER tournament
2021 SSUSA/CAN-SIRS NORTHERN CALIFORNIA STATE CHAMPIONSHIPS
Sacramento, CA
June 11 - June 16, 2021
Director:
Senior Softball-USA
, 916-326-5303,
E-mail
Winners qualify for the TOC
Xxxxxxxxx
Entry Fee: $475
Deadline: Entry fee payment must be received by: May 28, 2021
Note: There is a 4% surcharge if paying by credit card (VISA, MasterCard or Discover only).
Refund policy: Entry Fees are non-refundable after the deadline. Full refunds are given to teams withdrawing BEFORE the deadline. NO refunds are given after the deadline.
Tournament Format
Note: SSWC reserves the right to combine divisions of three or fewer teams within one age level and/or skill level. SSWC will make every effort to notify managers when divisions have to be combined.
This is a "Ring Option" Tournament.
Five games minimum initially scheduled (not "guaranteed"), with Round Robin into Double Elimination or Three-Game-Guarantee brackets or other acceptable tourney formats.
TOC Berths
Men
Cheap Suites/Republic Realty/Express Athletics 40 Major
Crush 55 Major Plus
BR & Company 50 Major
Big Dawg Softball 50 AAA
JU Entertainment 55 Major
Cali Gold 55 AAA
Sonoma County Crush 60 Major
Last Call 65 AAA
Nor-Cal 70 AAA
Sacramento Buds 75 AA
Women
Fun Bunch 40 Major
Still Grubbing 40 AAA
Game Scores & Bracket Results (PDF's)
• Men's: 40/50+ Platinum | 50 to 60 Men & 40-Women | 65+ & Up

Tournament Administration (PDF's)
• Master Games & Field Grid: NorCal Champs 2021
Travel Advisory
Caltrans has announced that starting at 8 p.m. on Friday, June 11, Highway 99 will be closed in both directions for four days straight. It will reopen 4 p.m. Wednesday, June 16.
The closure will take place between 47th Avenue and the Highway 50 interchange.
Please plan your travel accordingly.
TOURNAMENT SPONSORS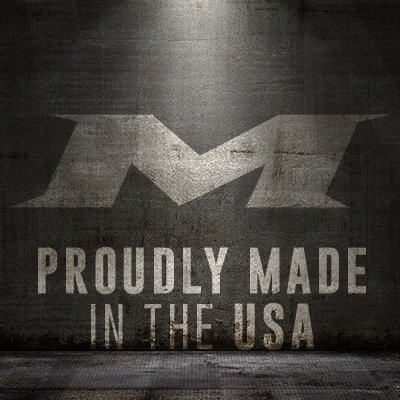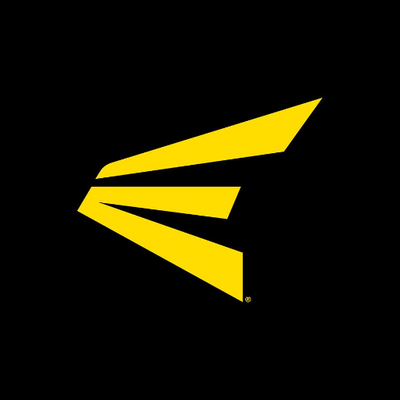 Playing Facilities
Foskett Regional Park
1911 Finney Way
Lincoln, CA 95648
Hal Bartholomew Sports Park
10150 Franklin High Rd.
Elk Grove, CA 95624
Men's 40s & Men's 65s through 80s divisions will play at Hal Bartholomew Sports Park (Elk Grove)
Men's 50s through 60s and Women's 40s divisions will play at Foskett Regional Park (Lincoln)
HOTEL INFORMATION

Arden Star Hotel
Arden Arcade
1413 Howe Avenue
Sacramento, CA 95825
(916) 999-1233

Rates: (Subject to local/state taxes and fees)
$92.00/night

Fairfield Inn & Suites by Marriott Sacramento Elk Grove
8058 Orchard Loop Ln
Elk Grove, CA 95624
(916) 681-5400

Hilton Garden Inn Sacramento Elk Grove
9241 Laguna Springs Dr.
Elk Grove, CA 95758
(916) 691-1900
CLICK HERE FOR HOTELS IN PLACER VALLEY

Dates of Play
Friday, June 11 - Sunday, June 13, 2021
Friday, June 11 - Sunday, June 13, 2021
Friday, June 11 - Sunday, June 13, 2021
Friday, June 11 - Sunday, June 13, 2021
Monday, June 14 - Wednesday, June 16, 2021
Monday, June 14 - Wednesday, June 16, 2021
Monday, June 14 - Wednesday, June 16, 2021
Monday, June 14 - Wednesday, June 16, 2021
Friday, June 11 - Sunday, June 13, 2021
Manager Meeting
Until is it safe to gather in groups of more than 10, SSUSA will forgo all manager meetings. All information pertaining to a specific tournament will be sent to managers via email before the tournament begins. A copy of the Manager Notes will be available in paper copy.

Managers will receive their updated rosters with the Manager Instructions. It is up to the manager to let the Director know if there are any changes at the field before the team begins playing.

We will be sending managers new Team Waiver Forms that each player will need to sign before playing, saying they understand softball is a game of risk and that there is always a risk in group activities of contracting viruses or other illnesses.
Xxxxxxxxx
x
Men's 40, Major Cheap Suits/Republic Realty/Express Athletics
» Championship game: Hustle 40s: 30 vs. Cheap Suits/Republic Realty/Express Athletics: 17
» "If" game: Cheap Suits/Republic Realty/Express Athletics: 25 vs. Hustle 40s: 24
» "If" game: Hustle 40s: 24 vs. Cheap Suits/Republic Realty/Express Athletics: 25
Men's 40, Major Hustle 40s
» Championship game: Hustle 40s: 30 vs. Cheap Suits/Republic Realty/Express Athletics: 17
» "If" game: Hustle 40s: 24 vs. Cheap Suits/Republic Realty/Express Athletics: 25
» "If" game: Cheap Suits/Republic Realty/Express Athletics: 25 vs. Hustle 40s: 24
Men's 50, AAA Big Dawg Softball
» Championship game: Big Dawg Softball: 8 vs. JU Entertainment 55: 13
Men's 50, Major BR & Company
» Championship game: BR & Company: 7 vs. Crush 55: 14
» Championship game: Crush 55: 14 vs. BR & Company: 7
Men's 55, AA North Bay Rebels
» Championship game: North Bay Rebels: 9 vs. Cali Gold 55: 13
Men's 55, AAA Cali Gold 55
» Championship game: North Bay Rebels: 9 vs. Cali Gold 55: 13
Men's 55, Major JU Entertainment 55
» Championship game: Big Dawg Softball: 8 vs. JU Entertainment 55: 13
Men's 55, Major-Plus Crush 55
» Championship game: BR & Company: 7 vs. Crush 55: 14
» Championship game: Crush 55: 14 vs. BR & Company: 7
Men's 60, Major California Energy
» Championship game: Sonoma County Crush 60: 12 vs. California Energy: 8
» "If" game: Sonoma County Crush 60: 18 vs. California Energy: 17
Men's 60, Major Sonoma County Crush 60
» Championship game: Sonoma County Crush 60: 12 vs. California Energy: 8
» "If" game: Sonoma County Crush 60: 18 vs. California Energy: 17
Men's 65, AAA Last Call 65
» Championship game: Last Call 65: 24 vs. Mountain Mike's Pizza-Paradise CA: 6
Men's 65, AAA Mountain Mike's Pizza-Paradise CA
» Championship game: Last Call 65: 24 vs. Mountain Mike's Pizza-Paradise CA: 6
Men's 75, AAA Sacramento Buds
» Championship game: Sacramento Buds: 20 vs. Solano Senior Enforcers: 10
» "If" game: Solano Senior Enforcers: 10 vs. Sacramento Buds: 20
Men's 75, AAA Solano Senior Enforcers
» Championship game: Sacramento Buds: 20 vs. Solano Senior Enforcers: 10
» "If" game: Solano Senior Enforcers: 10 vs. Sacramento Buds: 20
Men's 80, AAA Gold Rush
» Championship game: Lincoln Hills Coyotes 80s: 15 vs. Gold Rush: 13
» "If" game: Gold Rush: 13 vs. Lincoln Hills Coyotes 80s: 15
Men's 80, AAA Lincoln Hills Coyotes 80s
» Championship game: Lincoln Hills Coyotes 80s: 15 vs. Gold Rush: 13
» "If" game: Gold Rush: 13 vs. Lincoln Hills Coyotes 80s: 15